Build a Rewarding Career and Help Make the World Safer, One Person at a Time.
Every company wants to enlist the best and the brightest in their fields, but not every company offers you the chance to do something truly heroic. When John T. Ryan and George H. Deike founded MSA in 1914, the two young mining engineers set out to make a difference in people's lives by protecting workers in the workplace. Having witnessed the devastation associated with numerous and tragic mine explosions, MSA's founders turned to Thomas Edison to help them create a product that drastically reduced mine disasters and saved countless lives.
Years later, we haven't forgotten where we came from or why we're here. We're called The Safety Company for a reason. Our goal, every single day, is to provide our customers with dependable, high-quality products, instruments, and services to help ensure a safe return home at the end of each work day. When you join the MSA team, you not only have the opportunity to follow in the footsteps of Edison and the spirit of MSA's founders — but you also have the opportunity to make a positive impact on people's lives and accomplish great things by being given the tools and opportunities to help you reach your full potential.
For the second year in a row, MSA is honored to announce we have been recognized by the Pittsburgh Post Gazette as a "Top Workplace" in Western Pennsylvania. The Post-Gazette based their determination exclusively on the feedback gathered from our Pittsburgh-area associates and from employees at more than 700 Pittsburgh companies. MSA also received the Pittsburgh Post Gazette's Communications Leadership Award, designating MSA as the #1 workplace in our region when it comes to organizational communications. MSA is also pleased to announce that we have been recognized as one of America's Top Workplaces by Workplace Dynamics, LLC.
Show/Hide All
Current Openings
Becoming an MSA associate is unlike most other jobs. At MSA, you can build a career that ultimately accomplishes much more than bottom line results. You will feel good about your efforts, proud of the products we make, and confident in the positive contributions your work is making in the lives of people around the globe.
Values at MSA
At MSA, we are no stranger to values. They have been at the core of every MSA success story since our founding in 1914 and we look for associates who share those values with us.
Our Executive Leadership Team selected the Global Values as the attributes most critical to MSA's future. These are not values that change from time to time, are situation-dependent, or are adapted to suit individual personalities. Rather, they are the foundation of our company culture.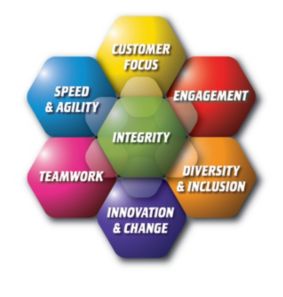 Internship Programs
MSA's intership programs is an opportunity for the students to connect academic learning with on-the.job experience by staying 6 hours a day with a economical grant. MSA has agreements with prestigious Universities to accommodate their students on their area of interest in the Company.
Benefits
MSA's total rewards approach is designed to engage, motivate and meet the individual needs of our associates. Our goal is to provide a best-in-class pay and benefits package.
All MSA associates with indefinite time contract enjoy the following benefits:
Pension plan
Life insurance
Food stamps
Christmas bonus
Vacation bonus
Savings fund
Vacation days