Featured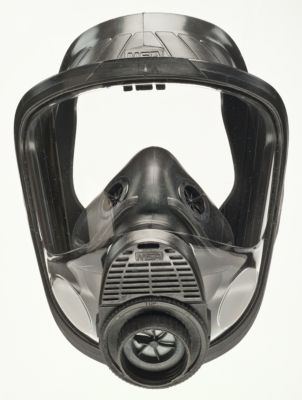 Advantage® 4100 Full-Facepiece Respirator
Precision crafted to cover a wide variety of respiratory applications, our Advantage 4100 Facepiece works with several different MSA respirators to provide comfortable, cost-efficient performance. The facepiece is compatible with several MSA respirator models, including air-purifying respirators, supplied-air respirators and powered air-purifying respirators. Available in both silicone and Hycar, this unit comes in three standard sizes for a snug fit. The facepiece also features a rubber or net harness, and every mask features a standard nosecup for reduced fogging in low-temperature or high-moisture environments.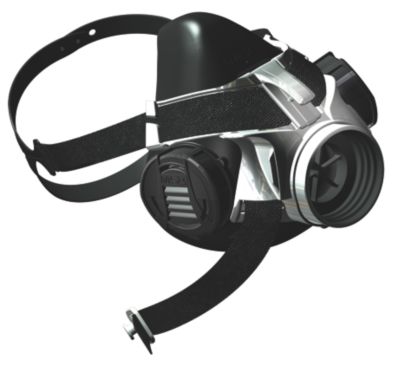 Advantage® 410 Half-Mask Respirator
This innovative half-mask respirator features MSA's patent-pending, single-loop head harness and user-friendly design. Easy to don, doff, or drop down, it contains just three major components, making it extra easy to clean. The one-piece MultiFlex nose cup is made of soft, smooth, co-molded silcone and rigid plastic for a unique combination of durability and comfort.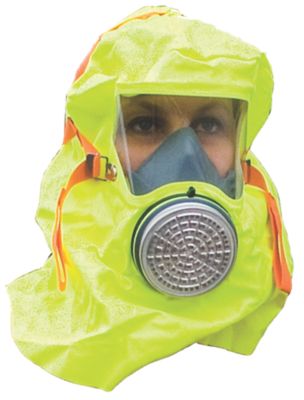 S-CAP Hood
This highly visible, one-size-fits-all yellow hood offers protection against smoke and gas from fires, especially carbon monoxide. The easy-to-use unit dons quickly and features a nose cup for a wide variety of head and face sizes, while the cotton neck seal ensures a tight fit. The high-performance filter offers thorough protection, while the wide lens provides an increased field of vision and the low breathing resistance reduces claustrophobia.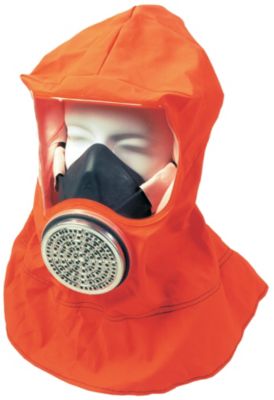 Smokehood
Designed especially for the offshore oil industry, this self-adjusting, highly visible orange hood offers protection against radiant heat and smoke. The one-size-fits-all unit dons quickly and features an elastic neck seal and high-performance filter for thorough protection. The large window and low breathing resistance offer an increased field of vision and reduce claustrophobia.