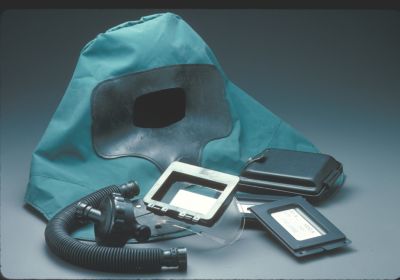 Abrasi-Blast™ Supplied Air Respirator
This supplied-air respirator provides respiratory and upper body protection for personnel engaged in abrasive blasting. Includes hood, face piece with lens housing, breathing tube, lens cartridge, flow-control device, air-supply hose, and support belts. Ideal for a range of applications including blasting operations.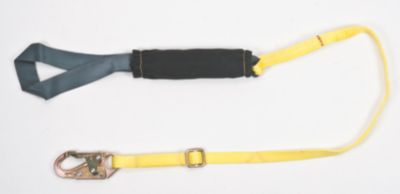 ArcSafe® Energy-Absorbing Lanyard
Providing electrical arc flash protection, ArcSafe® Lanyards use a tear-tape design to keep fall arrest forces below 900 lbs. ArcSafe® Energy Absorbing Lanyards connect the back (dorsal) D-ring of MSA full-body harnesses to a qualified anchorage and anchorage connector.