ALTAIR® Pro Single-Gas Detector
Based on the industry-standard ALTAIR Single-Gas Detector—but with added features and functionality—ALTAIR Pro toxic gas and oxygen detectors combine reliable detection and LED/audible/flashing/vibrating alarms with clear, backlit LCD displays. Electrochemical sensors measure concentrations of toxic gas (chlorine dioxide, hydrogen cyanide and phosphine) or percent oxygen. Purpose-built for superior dust and water protection, excellent impact resistance and excellent RFI performance.
Featured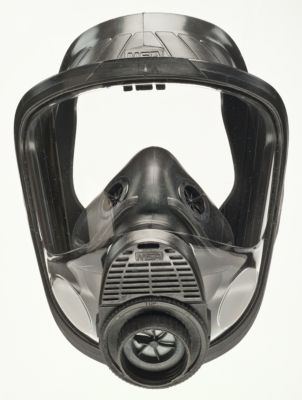 Advantage® 4100 Full-Facepiece Respirator
Precision crafted to cover a wide variety of respiratory applications, our Advantage 4100 Facepiece works with several different MSA respirators to provide comfortable, cost-efficient performance. The facepiece is compatible with several MSA respirator models, including air-purifying respirators, supplied-air respirators and powered air-purifying respirators. Available in both silicone and Hycar, this unit comes in three standard sizes for a snug fit. The facepiece also features a rubber or net harness, and every mask features a standard nosecup for reduced fogging in low-temperature or high-moisture environments.