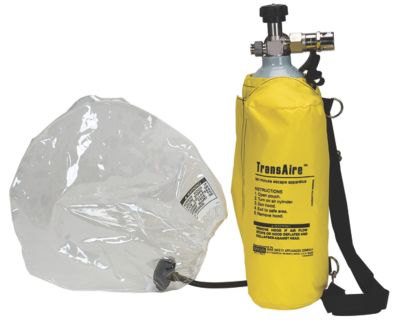 TransAire® 5 and TransAire® 10 Escape Respirator
These self-contained devices help personnel escape dangerous and deadly atmospheres, including those with high concentrations of toxic gases or vapors or oxygen deficiency. Low profile, lightweight, and easy to carry, these escape respirators feature one-control operation for a swift exit.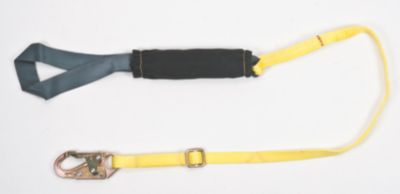 ArcSafe® Energy-Absorbing Lanyard
Providing electrical arc flash protection, ArcSafe® Lanyards use a tear-tape design to keep fall arrest forces below 900 lbs. ArcSafe® Energy Absorbing Lanyards connect the back (dorsal) D-ring of MSA full-body harnesses to a qualified anchorage and anchorage connector.