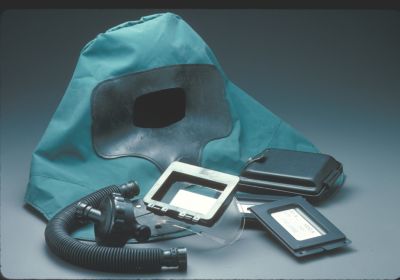 Abrasi-Blast™ Supplied Air Respirator
This supplied-air respirator provides respiratory and upper body protection for personnel engaged in abrasive blasting. Includes hood, face piece with lens housing, breathing tube, lens cartridge, flow-control device, air-supply hose, and support belts. Ideal for a range of applications including blasting operations.
RIGHT Reusable Plugs
The comfortable, effective RIGHT Reusable Ear Plugs can be used repeatedly and are available in banded and non-banded versions. Storage box included.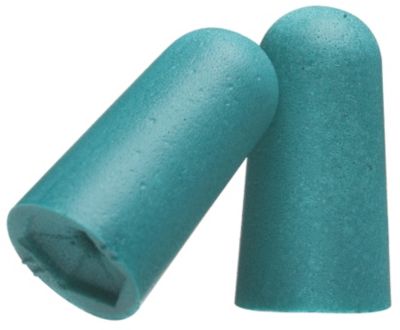 RIGHT Foam Plugs
The comfortable, effective RIGHT Foam Ear Plugs protect a user's hearing from harmful noise. Corded and uncorded versions come in small/medium and medium/large sizes.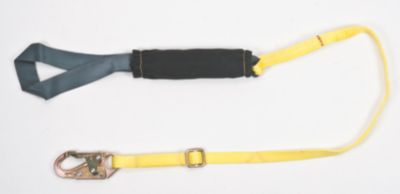 ArcSafe® Energy-Absorbing Lanyard
Providing electrical arc flash protection, ArcSafe® Lanyards use a tear-tape design to keep fall arrest forces below 900 lbs. ArcSafe® Energy Absorbing Lanyards connect the back (dorsal) D-ring of MSA full-body harnesses to a qualified anchorage and anchorage connector.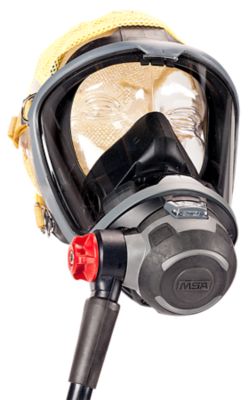 G1 Facepiece
The G1 Facepiece was designed without electronic components, to minimize weight, reduce your stress and fatigue and improve your overall performance level. This design also means that there are no electronic components on the outside of the facepiece that may result in snag and entanglement hazards. What's more, by eliminating costly electronic components, the price is reduced substantially, allowing personal-issue facepieces to be a cost effective measure. As an added bonus, the facepiece is equipped with cross-contamination prevention to reduce the spread of illness when facepieces are shared. But MSA didn't stop there. The MSA G1 SCBA is also equipped with a speaking diaphragm to increase speech clarity while off air. The new G1 Facepiece is not only lightweight and compact with overall low profile design, it's comfortable and built to last. Taking the preferred design features of the Ultra Elite Facepiece, including wide field of view and comfortable, robust seal geometry, we've taken the MSA G1 SCBA to the next level with an open port to provide low breathing resistance, both on and off air. The G1 Facepiece can help you to conserve energy for when you need it most.