Featured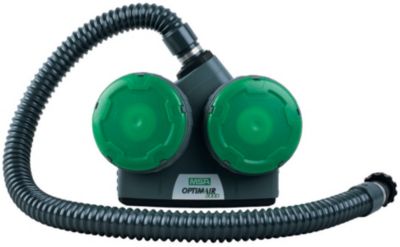 OptimAir® 3000 PAPR
With three possible configurations, the OptimAir 3000 offers versatility, ergonomic design and state-of-the-art features. The unit features a microprocessor-controlled, variable-speed motor to ensure the user gets an optimal amount of air. The respirator features one-button operation and weighs less than 1.5 kg for convenience and freedom of movement. When used with a hood, the unit's alarm is sent through the hose and can be heard in loud environments, while the five-level battery indication signals how much life the battery has left. Automatic calibration, long-life battery and shower-proof design makes the unit convenient and practical.
Featured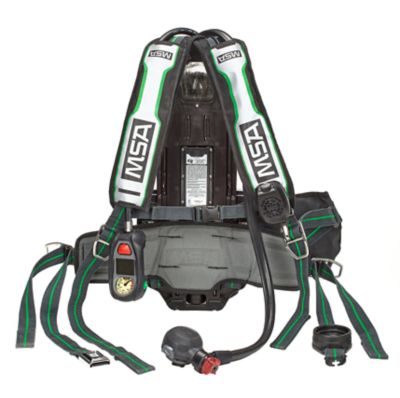 MSA G1 SCBA
The G1 SCBA offers integrated and enhanced solutions to exceed your needs today as well as years into the future. MSA's long-standing commitment to the fire service industry began nearly 100 years ago. Our goal is to provide dependable, high-quality products, instruments and service that will help to ensure a safe return home. MSA's extensive knowledge and expertise has helped to harness new technologies to produce exceptional protective equipment.
Featured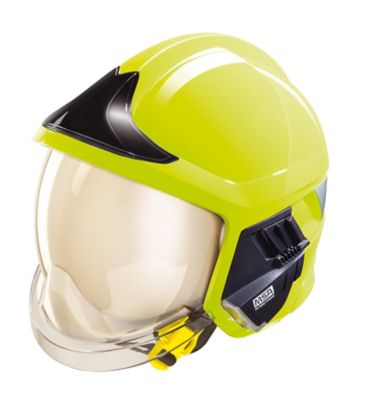 Gallet F1 XF and Accessories
Developed with firefighters from around the globe, the Gallet F1 XF sets the new standard for structural firefighting helmets. It enters a new dimension of protection, functionalities integration, comfort of use and modularity. The configurable design makes the Gallet F1 XF fire helmet the perfect fit for various interventions such as structural and outdoor fires, technical rescue operations and road traffic accidents.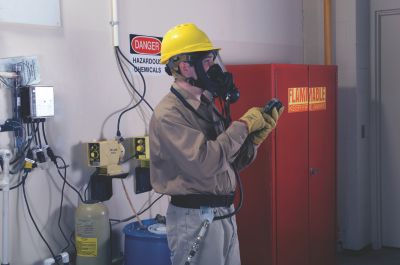 PremAire® Cadet Supplied Air Respirator
Get air on demand with this high-performance, Type C, supplied-air respirator. Mask-mounted regulator responds quickly to changing breathing requirements. Maintains a slight positive pressure to prevent contaminants from invading the face piece. Ideal for chemical and petrochemical processing, municipal utilities, and asbestos and lead paint abatement, as well as non-IDLH environments such as pharmaceutical applications and hazardous materials clean up. Available as a basic supplied air device or as a combination air-line/air-purifying respirator.
PremAire® Supplied Air Respirator System
This full-face, pressure-demand, Type-C supplied-air respirator features a patented waist-mounted manifold for incredible flexibility. Can be converted from a supplied-air device to an air-purifying system. Dual-supply option lets users connect from one pressurized continuous air source to another—without losing continuity of airflow. The vortex tube option delivers whole-body temperature control for added comfort.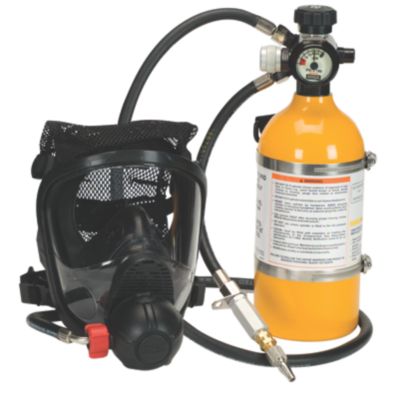 PremAire® Cadet Escape Respirator
This combination supplied-air respirator with SCBA is designed especially for escape. Versatile, comfortable and affordable, it features a single-assembly first-stage regulator and cylinder valve. Small in size and profile, this one is ideal for working in tight places.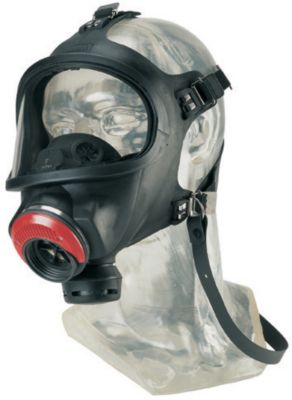 3S Positive Pressure Full-Face Masks
With more than five million units sold, the upgraded 3S Full-Facepiece Respirator offers safety, comfort and durability. The face blank is made of a softer rubber compound (and also yellow silicone in another option) and has a wide sealing frame and deeper chin stop for a snug, comfortable fit. The lens is made of impact-resistant polycarbonate (and silicate-coated glass and Triplex glass in other options) and offers a wide field of vision for excellent viewing. The harness allows for quick donning and removal and achieves a pressure-free fit in combination with a protective helmet. The inner mask allows for optimal air flow and eliminates lens fogging. The mask comes in more than 50 different versions, allowing users to find the perfect mask.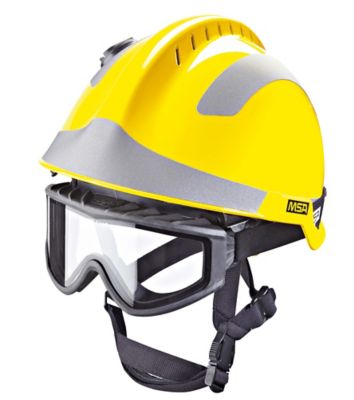 F2 X-TREM
With almost 30 years of leadership in technical rescue and wildland fire helmets, MSA offers F2 X-TREM, a multifunctional advanced protection helmet. Its comfort, modularity and wide range of accessories makes it the perfect head protection solution for various activities, such as wildland firefighting, technical rescue, Urban Search and Rescue, Road traffic accident.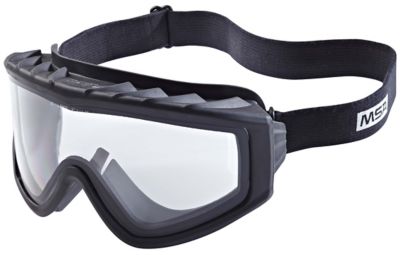 F2 X-TREM Accessories
To enhance the modularity of the F2 X-TREM helmet, MSA developed a wide range of accessories perfectly suited for all applications. From helmet mounted lighting solutions to secure operations at night, to tight eye protection for wildland fire-fighting, MSA thoroughly engineered each accessory to optimize safety in a wide variety of technical rescue and wildland firefighting missions.