Featured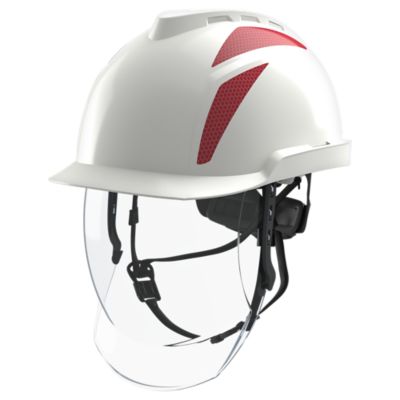 V-Gard 950 Non-Vented Protective Cap
Balanced and lightweight electrician's safety helmet, non-vented, with 6-point Fas-Trac® III ratchet suspension, GS-ET-29 class 1 (4kA) face shield certified for protection against arc flash. For use where top impact hazards to the head, chemical splash, Ultra-Violet radiation, molten metal splash or electric arc to the face exist.
Featured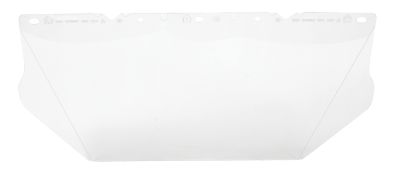 V-Gard® Visors PC for General Purpose
MSA polycarbonate visors reliably protect against impact, chemical splash and UltraViolet radiation. They are the perfect solution for general and basic applications and can be worn with helmet-mounted ear muffs.
Discontinued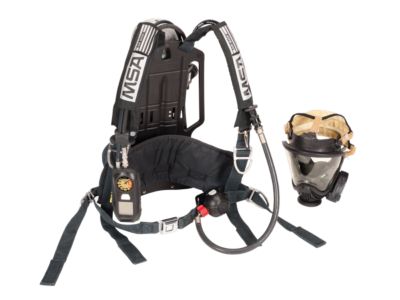 FireHawk® M7XT Air Mask
Through NFPA, firefighters strive to improve the durability and performance of their SCBA and PASS devices. It's no different with the new 2013 edition of NFPA 1981 and 1982 NFPA standards for self-contained breathing apparatus and personal alert safety systems (PASS). These revisions call for a minimum low pressure alarm set point of 33% cylinder operating pressure remaining, improved facepiece lens radiant heat performance, 500° F heat and flame exposure, and standardized PASS device alarm sound patterns. In addition, NFPA has raised the bar on voice communication capability, now requiring measurable, minimum Sound Transmission Index (STI) scores for both mechanical and electronic communications. MSA's new FireHawk M7XT Air Mask represents a true technological achievement in critical firefighter protection. As firefighters determined the safety requirements required to meet NFPA 1981 and 1982 2013-edition standards, MSA engineering teams began to design solutions. The new FireHawk M7XT Air Mask, with its life-safety design components built upon a modular air mask platform, exceeds NFPA 2013 requirements and provides firefighters with the highest quality SCBA available.
Discontinued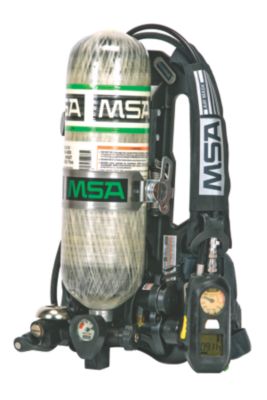 FireHawk® M7 Air Mask
This advanced air mask features seven life-safety design components. It is the highest quality SCBA available and is virtually bulletproof against fire ground hazard. Although lightweight and easy to use, it's a stellar performer—even in the face of extreme temperatures (up to 500°F).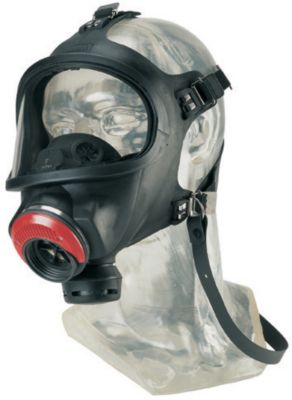 3S Positive Pressure Full-Face Masks
With more than five million units sold, the upgraded 3S Full-Facepiece Respirator offers safety, comfort and durability. The face blank is made of a softer rubber compound (and also yellow silicone in another option) and has a wide sealing frame and deeper chin stop for a snug, comfortable fit. The lens is made of impact-resistant polycarbonate (and silicate-coated glass and Triplex glass in other options) and offers a wide field of vision for excellent viewing. The harness allows for quick donning and removal and achieves a pressure-free fit in combination with a protective helmet. The inner mask allows for optimal air flow and eliminates lens fogging. The mask comes in more than 50 different versions, allowing users to find the perfect mask.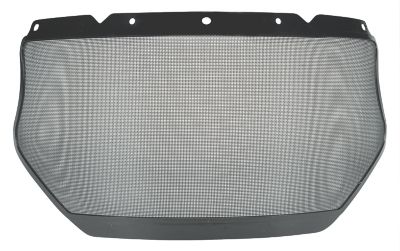 V-Gard® Mesh Visors for General Purpose Applications
MSA V-Gard Mesh Visors provide maximum ventilation in humid working conditions. Lightweight and durable – great for outdoor applications such as brush clearing and trimming. Ideal combination with helmet-mounted ear muffs.
V-Gard® Visors for Welding, Cutting and Brazing Applications
V-Gard polycarbonate shaded visors are thick and molded to protect against damage from impact, elevated temperatures, weld spatter and infrared (IR) radiation. Ideal for autogenous welding, metal pouring, gas soldering and light cutting/brazing, they're engineered for heavy-duty use.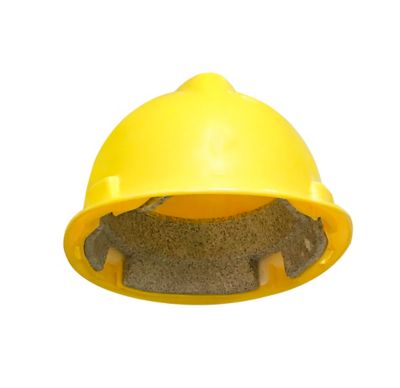 Super V Hard Hat Cap Style
The Super-V is MSA's V-Gard Hard Hat with Type II approval. With ANSI and CSA approvals the Super-V is the best hard hat choice when protecting from top and lateral/side impacts. The world recognized trademark "V" design is known for comfort, quality and durability. MSA has sold well over 100 million V-Gard Hard Hats since its introduction – so many in fact, that the iconic "V" design has been a mainstay for many years on even the toughest worksites.