PremAire® Supplied Air Respirator System
This full-face, pressure-demand, Type-C supplied-air respirator features a patented waist-mounted manifold for incredible flexibility. Can be converted from a supplied-air device to an air-purifying system. Dual-supply option lets users connect from one pressurized continuous air source to another—without losing continuity of airflow. The vortex tube option delivers whole-body temperature control for added comfort.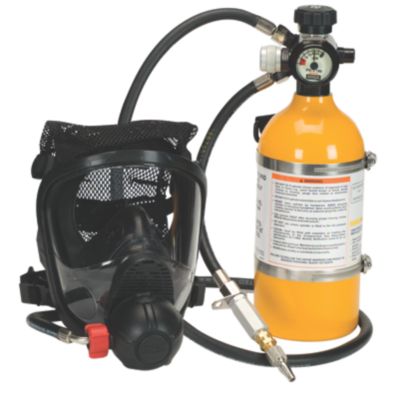 PremAire® Cadet Escape Respirator
This combination supplied-air respirator with SCBA is designed especially for escape. Versatile, comfortable and affordable, it features a single-assembly first-stage regulator and cylinder valve. Small in size and profile, this one is ideal for working in tight places.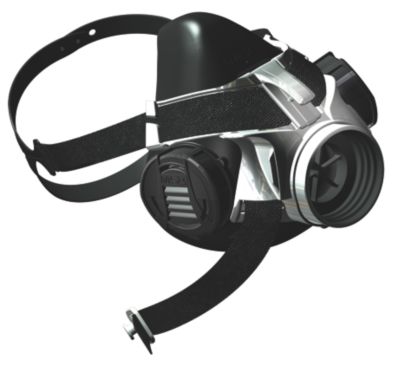 Advantage® 410 Half-Mask Respirator
This innovative half-mask respirator features MSA's patent-pending, single-loop head harness and user-friendly design. Easy to don, doff, or drop down, it contains just three major components, making it extra easy to clean. The one-piece MultiFlex nose cup is made of soft, smooth, co-molded silcone and rigid plastic for a unique combination of durability and comfort.
Thermatek Energy-Absorbing Lanyard
Specially designed for high-heat applications, Thermatek Energy-Absorbing Lanyards feature a Tuffweld protective cover over the shock-absorber and a Kevlar® back-up strap inside the shock-absorbing pouch. Energy Absorbing Lanyards connect the back (dorsal) D-ring of MSA full-body harnesses to a qualified anchorage and anchorage connector.
Advantage® 200 LS Half-Mask Respirator
The Advantage 200 LS is a comfortable, efficient and economic half mask. It is ideal for applications where workers are exposed to various hazards from job to job, such as high concentrations of fumes, mists and gases. With its patented MultiFlex system the Advantage 200 LS offers maximum protection and high wearing comfort. The soft, pliable combination of rubber and plastic provides a customised and pressure-free fit, instantly conforming to the wearer's unique facial characteristics. The Advantage 200 LS comes in three sizes and has a complete and exclusive filter programme to protect against harmful particles and/or gases.