Featured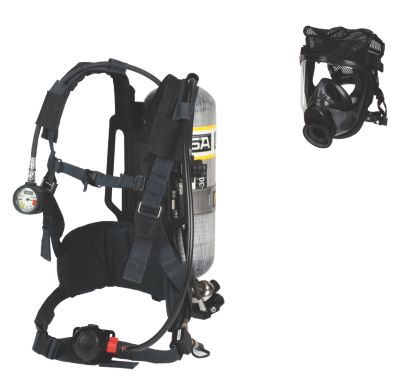 AirHawk® II Air Mask
Lightweight, durable and economical, this SCBA keeps contaminants at bay. Ideal for a variety of industrial-hazard applications. Choose from a variety of options for each of the system's six major components including: face piece, carrier and harness assembly; cylinder; first-stage regulator; mask-mounted regulator; and end-of-service time indicator.
Featured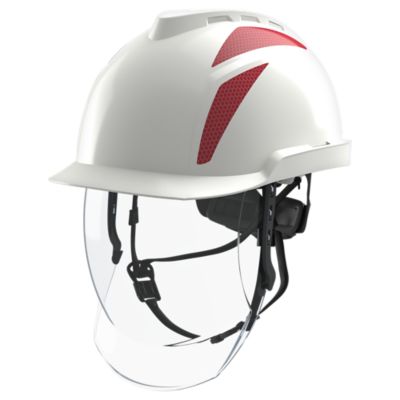 V-Gard 950 Non-Vented Protective Cap
Balanced and lightweight electrician's safety helmet, non-vented, with 6-point Fas-Trac® III ratchet suspension, GS-ET-29 class 1 (4kA) face shield certified for protection against arc flash. For use where top impact hazards to the head, chemical splash, Ultra-Violet radiation, molten metal splash or electric arc to the face exist.
Featured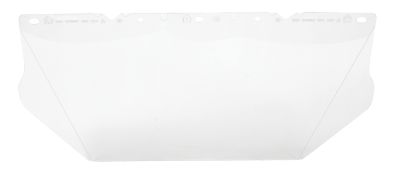 V-Gard® Visors PC for General Purpose
MSA polycarbonate visors reliably protect against impact, chemical splash and UltraViolet radiation. They are the perfect solution for general and basic applications and can be worn with helmet-mounted ear muffs.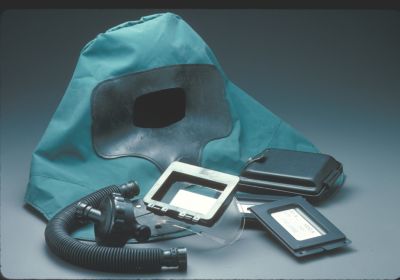 Abrasi-Blast™ Supplied Air Respirator
This supplied-air respirator provides respiratory and upper body protection for personnel engaged in abrasive blasting. Includes hood, face piece with lens housing, breathing tube, lens cartridge, flow-control device, air-supply hose, and support belts. Ideal for a range of applications including blasting operations.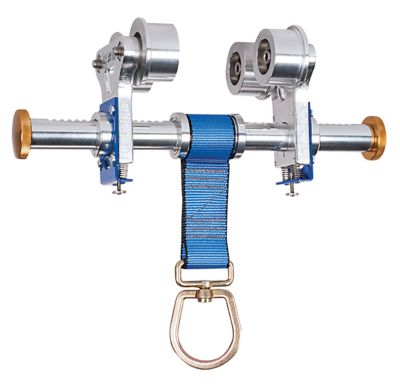 Beam Trolley
The Beam Trolley is a moveable anchorage connector designed to support either personnel or material. Trolley consists of a carriage with four wheels containing anti-friction bearings that are connected to aluminum housings and to a steel cross bar. Cross bar provides an anchorage point for attaching fall protection equipment. Trolley can be positioned anywhere along an overhead beam to provide mobility in a horizontal direction, and fits the support beam as specified by the user.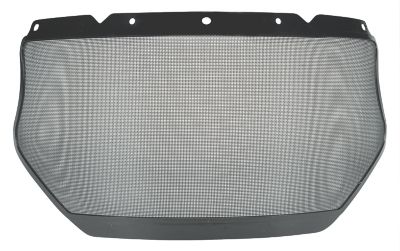 V-Gard® Mesh Visors for General Purpose Applications
MSA V-Gard Mesh Visors provide maximum ventilation in humid working conditions. Lightweight and durable – great for outdoor applications such as brush clearing and trimming. Ideal combination with helmet-mounted ear muffs.
V-Gard® Visors for Welding, Cutting and Brazing Applications
V-Gard polycarbonate shaded visors are thick and molded to protect against damage from impact, elevated temperatures, weld spatter and infrared (IR) radiation. Ideal for autogenous welding, metal pouring, gas soldering and light cutting/brazing, they're engineered for heavy-duty use.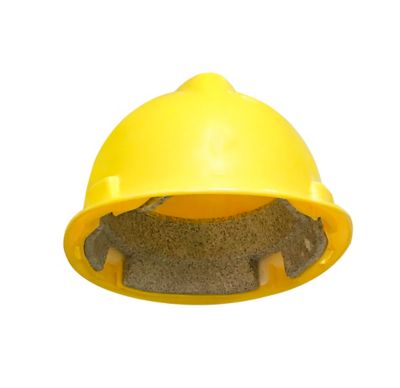 Super V Hard Hat Cap Style
The Super-V is MSA's V-Gard Hard Hat with Type II approval. With ANSI and CSA approvals the Super-V is the best hard hat choice when protecting from top and lateral/side impacts. The world recognized trademark "V" design is known for comfort, quality and durability. MSA has sold well over 100 million V-Gard Hard Hats since its introduction – so many in fact, that the iconic "V" design has been a mainstay for many years on even the toughest worksites.