Featured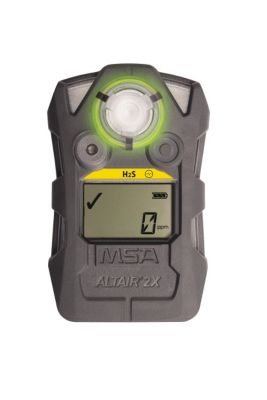 ALTAIR® 2X Gas Detector
 All ALTAIR 2X Gas Detectors * Incorporate proven XCell® sensor technology * Enhance worker safety, compliance and traceability * Minimize cost of ownership * Demonstrate rugged durability  Product Options * ALTAIR 2XP Gas Detector with XCell Pulse Technology: H2S  - * Features the first stand-alone bump test, which eliminates the need for bottled gas! * Bump test anytime, anywhere * Based on proven science and patented sensor capabilities * ALTAIR 2XP Gas Detector with XCell Pulse Technology: H2S * ALTAIR 2X Gas Detectors: CO, CO-HC (High Concentration), CO-H2 (Hydrogen Resistant), H2S-LC, SO2, NO2, NH3 and Cl2 * ALTAIR 2XT Two-Tox Gas Detector: CO/H2S, CO-H2/H2S, CO/H2S-LC, CO/NO2 and SO2/H2S-LC
Featured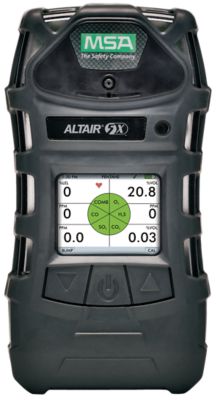 ALTAIR® 5X Multigas Detector
The ALTAIR 5X Gas Detector is capable of measuring up to 6 gases simultaneously and is now available with integrated PID sensor for VOC detection. Driven by advanced MSA XCell® Sensor Technology,  the ALTAIR 5X Gas Detector delivers  faster response time, better stability, accuracy, longer service life, and cost savings over the life of the instrument.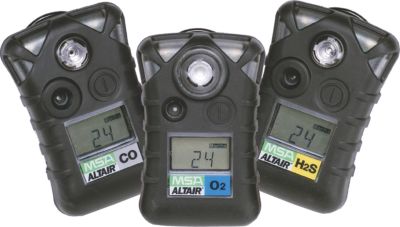 ALTAIR® Single-Gas Detector
Designed for superior lifespan—patented sensors operate for over two years—and high performance, the ALTAIR Single-Gas Detector is the smart choice for market-leading, cost-effective gas monitors. Features sensor options for carbon monoxide, hydrogen sulfide, and oxygen coupled with LED/audible/vibrating alarms. Superior dust/water protection, high RFI resistance, and one-button operation provide heightened safety, plus increased durability and ease-of-use.
left/RIGHT™ Headband Earmuff
The MSA left/RIGHT™ Ear Muffs have dedicated right and left ear cups that are designed to fit ears of all shapes and sizes which offers increased comfort and protection. The headband's breakthrough design simulates the head's curves to provide a comfortable and stable fit, balancing muffs with ear cup angle.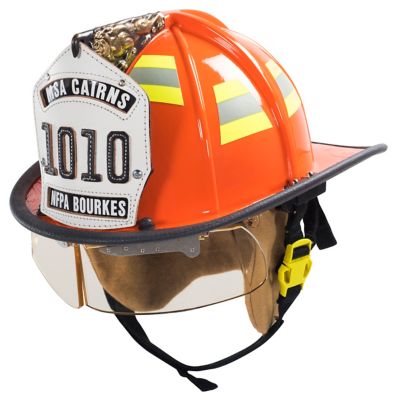 Cairns® 1010 Traditional Composite Fire Helmet
Constructed from through-color fiberglass composite material, the high-performance, luster finish design of the Cairns 1010 Fire Helmet resists cracking and chipping. Offered in eight colors, MSA Cairns 1010 Fire Helmet is one of our most popular for structural and proximity firefighting.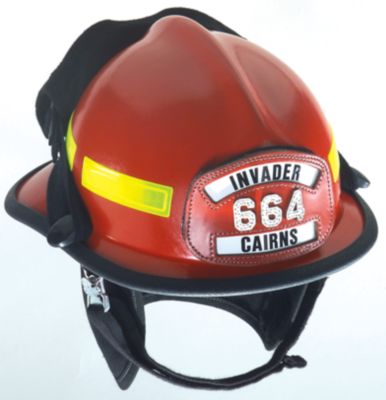 Cairns® Invader 664 Composite Fire Helmet
Engineered to fit a wide variety of head sizes for a proper SCBA mask fit, the impact cap of the Cairns Invader 664 Composite Fire Helmet provides superior impact and thermal head protection. Its patented shell release allows escape from snag hazards. Non-corroding, through-color fiberglass composite of this modern fire helmet shell resists cracking and chipping. Available with MSA's popular Defender Visor, which can easily be raised or lowered with a gloved hand.