Featured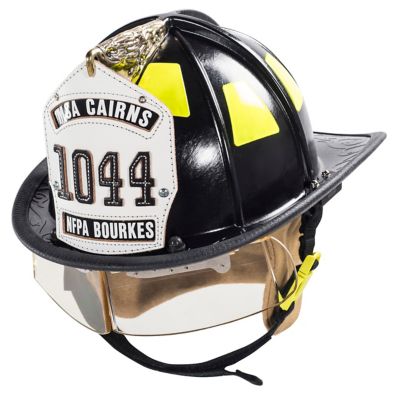 Cairns® 1044 Traditional Composite Fire Helmet
Constructed from through-color fiberglass composite material, this high-performance matte finish design resists cracking and chipping. The MSA Cairns 1044 and Cairns 1010 fire helmets are our most popular styles of MSA Cairns fire helmets.
Featured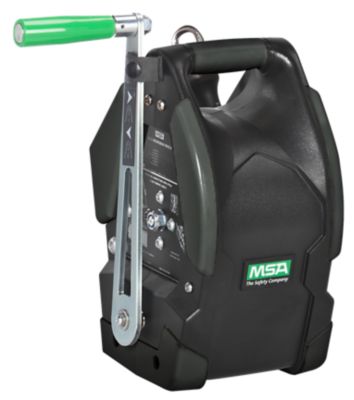 Personnel/Material Hoists
The new MSA Workman Winch is rugged, versatile and economical for lifting, lowering and positioning personnel and materials within confined space applications. Designed for maximum 400-lb (182 kg) workload for personnel and 620-lb (282 kg) for materials, the Workman Winch is built with tough thermoplastic housing to ensure high performance within the harshest environments. Winch offers integral, ergonomic carrying grip and unique, foldable handle for simple storage. Patent-pending bracket design allows for easy, rapid assembly. 
Featured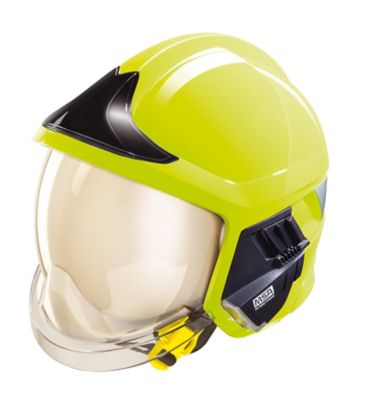 Gallet F1 XF and Accessories
Developed with firefighters from around the globe, the Gallet F1 XF sets the new standard for structural firefighting helmets. It enters a new dimension of protection, functionalities integration, comfort of use and modularity. The configurable design makes the Gallet F1 XF fire helmet the perfect fit for various interventions such as structural and outdoor fires, technical rescue operations and road traffic accidents.
left/RIGHT™ Headband Earmuff
The MSA left/RIGHT™ Ear Muffs have dedicated right and left ear cups that are designed to fit ears of all shapes and sizes which offers increased comfort and protection. The headband's breakthrough design simulates the head's curves to provide a comfortable and stable fit, balancing muffs with ear cup angle.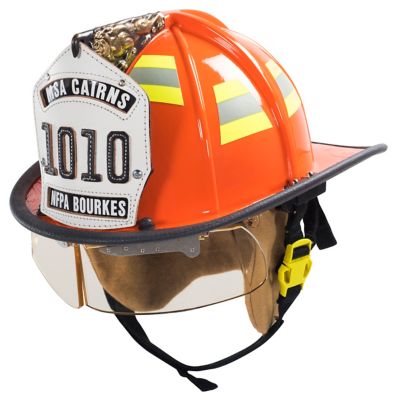 Cairns® 1010 Traditional Composite Fire Helmet
Constructed from through-color fiberglass composite material, the high-performance, luster finish design of the Cairns 1010 Fire Helmet resists cracking and chipping. Offered in eight colors, MSA Cairns 1010 Fire Helmet is one of our most popular for structural and proximity firefighting.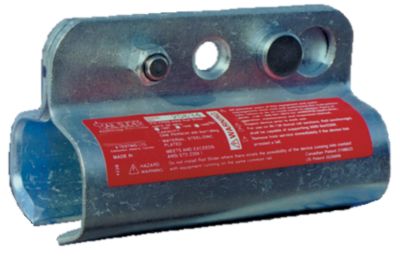 Rail-Slider Anchorage Connector
This device is easily and quickly installed anywhere along an approved anchorage (rail). The Rail Slider™ Anchorage Connector will move along the rail, pulled by the worker's lanyard/harness. No unhooking and re-hooking of the lanyard is required when changing work locations. The rail slider consists of a pair of rail profile plates, which interlock via a set of receiving bolts. A lanyard is attached to an approved carabiner securing the profile plates to the crown of the rail.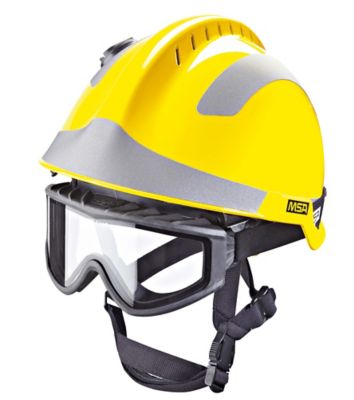 F2 X-TREM
With almost 30 years of leadership in technical rescue and wildland fire helmets, MSA offers F2 X-TREM, a multifunctional advanced protection helmet. Its comfort, modularity and wide range of accessories makes it the perfect head protection solution for various activities, such as wildland firefighting, technical rescue, Urban Search and Rescue, Road traffic accident.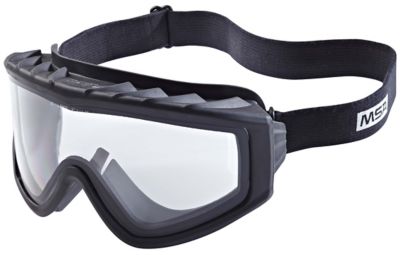 F2 X-TREM Accessories
To enhance the modularity of the F2 X-TREM helmet, MSA developed a wide range of accessories perfectly suited for all applications. From helmet mounted lighting solutions to secure operations at night, to tight eye protection for wildland fire-fighting, MSA thoroughly engineered each accessory to optimize safety in a wide variety of technical rescue and wildland firefighting missions.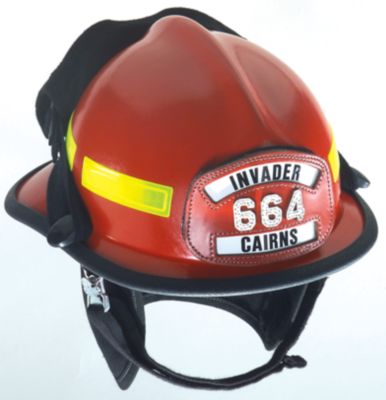 Cairns® Invader 664 Composite Fire Helmet
Engineered to fit a wide variety of head sizes for a proper SCBA mask fit, the impact cap of the Cairns Invader 664 Composite Fire Helmet provides superior impact and thermal head protection. Its patented shell release allows escape from snag hazards. Non-corroding, through-color fiberglass composite of this modern fire helmet shell resists cracking and chipping. Available with MSA's popular Defender Visor, which can easily be raised or lowered with a gloved hand.