Featured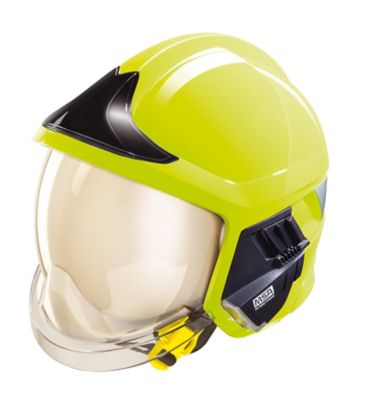 Gallet F1 XF and Accessories
Developed with firefighters from around the globe, the Gallet F1 XF sets the new standard for structural firefighting helmets. It enters a new dimension of protection, functionalities integration, comfort of use and modularity. The configurable design makes the Gallet F1 XF fire helmet the perfect fit for various interventions such as structural and outdoor fires, technical rescue operations and road traffic accidents.
Discontinued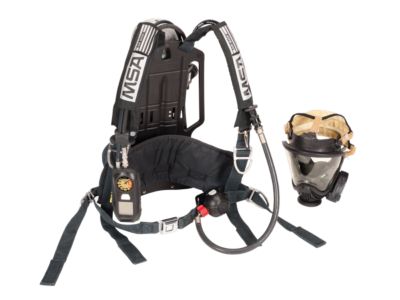 FireHawk® M7XT Air Mask
Through NFPA, firefighters strive to improve the durability and performance of their SCBA and PASS devices. It's no different with the new 2013 edition of NFPA 1981 and 1982 NFPA standards for self-contained breathing apparatus and personal alert safety systems (PASS). These revisions call for a minimum low pressure alarm set point of 33% cylinder operating pressure remaining, improved facepiece lens radiant heat performance, 500° F heat and flame exposure, and standardized PASS device alarm sound patterns. In addition, NFPA has raised the bar on voice communication capability, now requiring measurable, minimum Sound Transmission Index (STI) scores for both mechanical and electronic communications. MSA's new FireHawk M7XT Air Mask represents a true technological achievement in critical firefighter protection. As firefighters determined the safety requirements required to meet NFPA 1981 and 1982 2013-edition standards, MSA engineering teams began to design solutions. The new FireHawk M7XT Air Mask, with its life-safety design components built upon a modular air mask platform, exceeds NFPA 2013 requirements and provides firefighters with the highest quality SCBA available.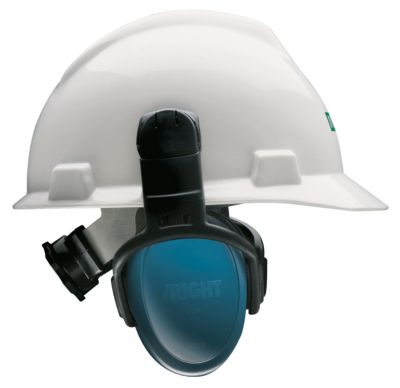 left/RIGHT™ Cap-Mounted, Passive
The MSA left/RIGHT™ Ear Muffs have dedicated right and left ear cups that are designed to fit ears of all shapes and sizes which offers increased comfort and protection.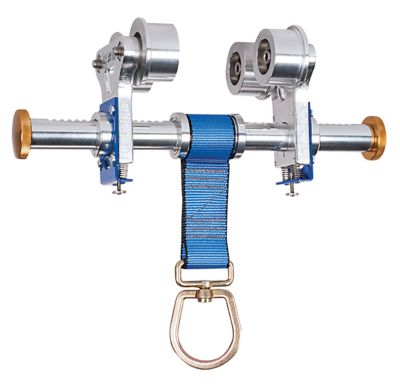 Beam Trolley
The Beam Trolley is a moveable anchorage connector designed to support either personnel or material. Trolley consists of a carriage with four wheels containing anti-friction bearings that are connected to aluminum housings and to a steel cross bar. Cross bar provides an anchorage point for attaching fall protection equipment. Trolley can be positioned anywhere along an overhead beam to provide mobility in a horizontal direction, and fits the support beam as specified by the user.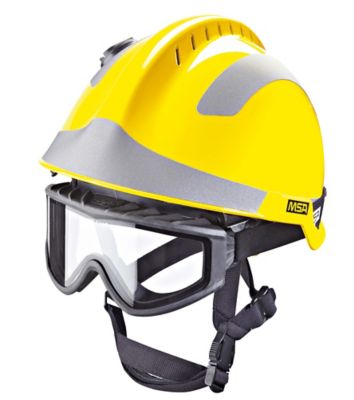 F2 X-TREM
With almost 30 years of leadership in technical rescue and wildland fire helmets, MSA offers F2 X-TREM, a multifunctional advanced protection helmet. Its comfort, modularity and wide range of accessories makes it the perfect head protection solution for various activities, such as wildland firefighting, technical rescue, Urban Search and Rescue, Road traffic accident.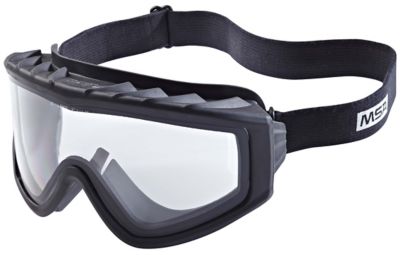 F2 X-TREM Accessories
To enhance the modularity of the F2 X-TREM helmet, MSA developed a wide range of accessories perfectly suited for all applications. From helmet mounted lighting solutions to secure operations at night, to tight eye protection for wildland fire-fighting, MSA thoroughly engineered each accessory to optimize safety in a wide variety of technical rescue and wildland firefighting missions.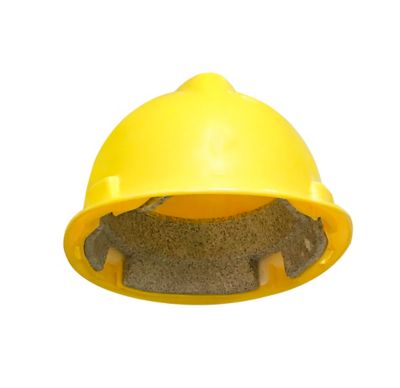 Super V Hard Hat Cap Style
The Super-V is MSA's V-Gard Hard Hat with Type II approval. With ANSI and CSA approvals the Super-V is the best hard hat choice when protecting from top and lateral/side impacts. The world recognized trademark "V" design is known for comfort, quality and durability. MSA has sold well over 100 million V-Gard Hard Hats since its introduction – so many in fact, that the iconic "V" design has been a mainstay for many years on even the toughest worksites.