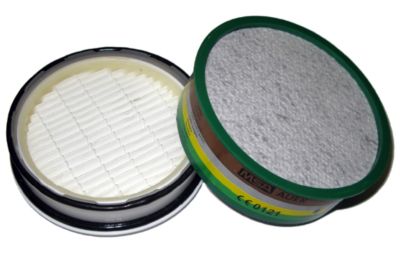 OptimAir 3000 Filters
TabTec® filter technology a carbon tablet rather than granules. The result is a compact, lightweight filter. The Particle filter features now the new high performance PlexTec technology. Three filters (Particle, A2 and ABEK] can be used in combination to give you five levels of protection, by using an exclusive stackable filter system.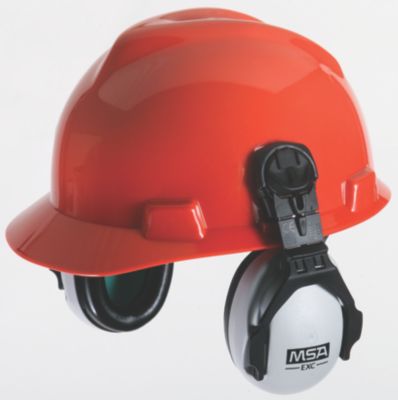 EXC Cap Mounted Earmuff
Comfortable for all-day wear with unique injection molded inserts providing excellent attenuation and maximum space for the ears inside the cup. Features a spring design that offers low pressure tension and a high level of comfort.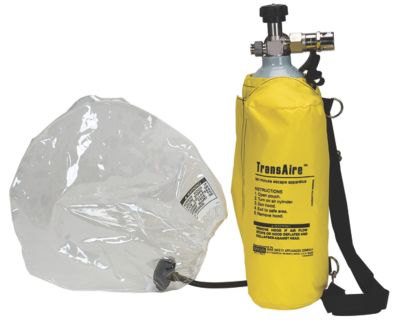 TransAire® 5 and TransAire® 10 Escape Respirator
These self-contained devices help personnel escape dangerous and deadly atmospheres, including those with high concentrations of toxic gases or vapors or oxygen deficiency. Low profile, lightweight, and easy to carry, these escape respirators feature one-control operation for a swift exit.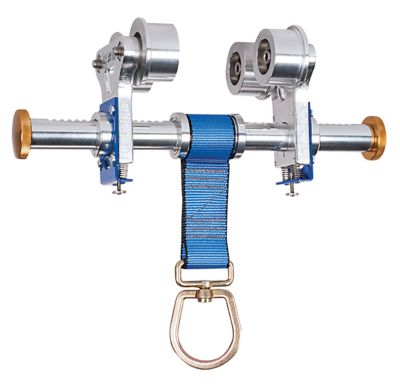 Beam Trolley
The Beam Trolley is a moveable anchorage connector designed to support either personnel or material. Trolley consists of a carriage with four wheels containing anti-friction bearings that are connected to aluminum housings and to a steel cross bar. Cross bar provides an anchorage point for attaching fall protection equipment. Trolley can be positioned anywhere along an overhead beam to provide mobility in a horizontal direction, and fits the support beam as specified by the user.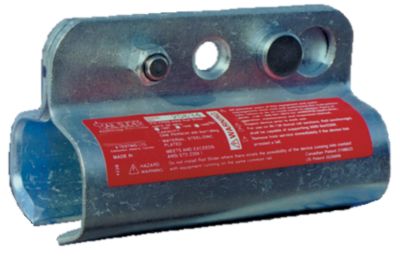 Rail-Slider Anchorage Connector
This device is easily and quickly installed anywhere along an approved anchorage (rail). The Rail Slider™ Anchorage Connector will move along the rail, pulled by the worker's lanyard/harness. No unhooking and re-hooking of the lanyard is required when changing work locations. The rail slider consists of a pair of rail profile plates, which interlock via a set of receiving bolts. A lanyard is attached to an approved carabiner securing the profile plates to the crown of the rail.