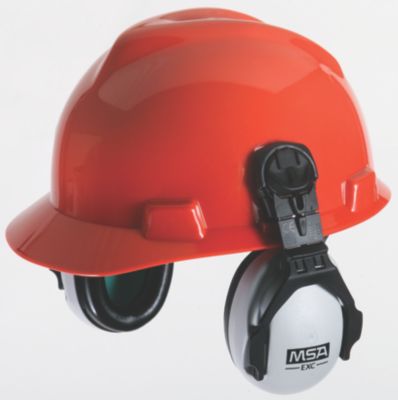 EXC Cap Mounted Earmuff
Comfortable for all-day wear with unique injection molded inserts providing excellent attenuation and maximum space for the ears inside the cup. Features a spring design that offers low pressure tension and a high level of comfort.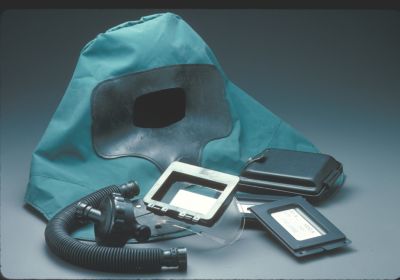 Abrasi-Blast™ Supplied Air Respirator
This supplied-air respirator provides respiratory and upper body protection for personnel engaged in abrasive blasting. Includes hood, face piece with lens housing, breathing tube, lens cartridge, flow-control device, air-supply hose, and support belts. Ideal for a range of applications including blasting operations.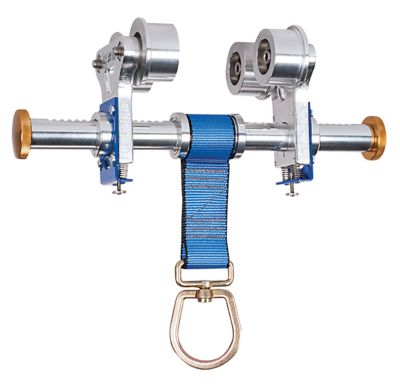 Beam Trolley
The Beam Trolley is a moveable anchorage connector designed to support either personnel or material. Trolley consists of a carriage with four wheels containing anti-friction bearings that are connected to aluminum housings and to a steel cross bar. Cross bar provides an anchorage point for attaching fall protection equipment. Trolley can be positioned anywhere along an overhead beam to provide mobility in a horizontal direction, and fits the support beam as specified by the user.
Thermatek Energy-Absorbing Lanyard
Specially designed for high-heat applications, Thermatek Energy-Absorbing Lanyards feature a Tuffweld protective cover over the shock-absorber and a Kevlar® back-up strap inside the shock-absorbing pouch. Energy Absorbing Lanyards connect the back (dorsal) D-ring of MSA full-body harnesses to a qualified anchorage and anchorage connector.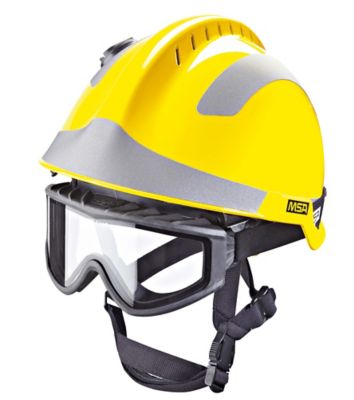 F2 X-TREM
With almost 30 years of leadership in technical rescue and wildland fire helmets, MSA offers F2 X-TREM, a multifunctional advanced protection helmet. Its comfort, modularity and wide range of accessories makes it the perfect head protection solution for various activities, such as wildland firefighting, technical rescue, Urban Search and Rescue, Road traffic accident.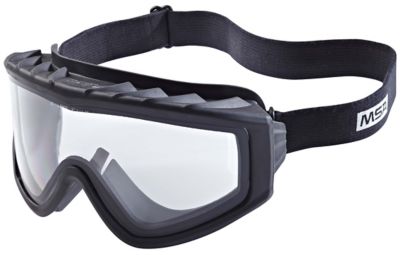 F2 X-TREM Accessories
To enhance the modularity of the F2 X-TREM helmet, MSA developed a wide range of accessories perfectly suited for all applications. From helmet mounted lighting solutions to secure operations at night, to tight eye protection for wildland fire-fighting, MSA thoroughly engineered each accessory to optimize safety in a wide variety of technical rescue and wildland firefighting missions.