Featured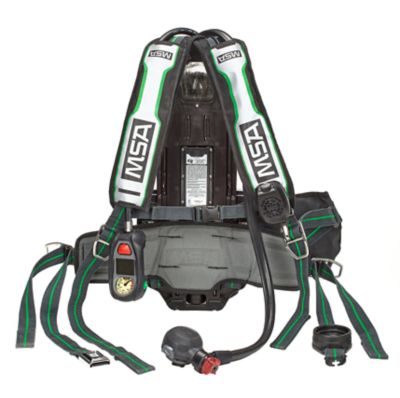 MSA G1 SCBA
The G1 SCBA offers integrated and enhanced solutions to exceed your needs today as well as years into the future. MSA's long-standing commitment to the fire service industry began nearly 100 years ago. Our goal is to provide dependable, high-quality products, instruments and service that will help to ensure a safe return home. MSA's extensive knowledge and expertise has helped to harness new technologies to produce exceptional protective equipment.
EXC Headband Earmuff
Comfortable for all-day wear with unique injection molded inserts providing excellent attenuation and maximum space for the ears inside the cup. Offers force adjustment for individual fit.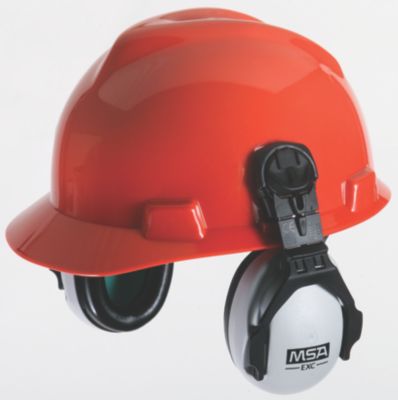 EXC Cap Mounted Earmuff
Comfortable for all-day wear with unique injection molded inserts providing excellent attenuation and maximum space for the ears inside the cup. Features a spring design that offers low pressure tension and a high level of comfort.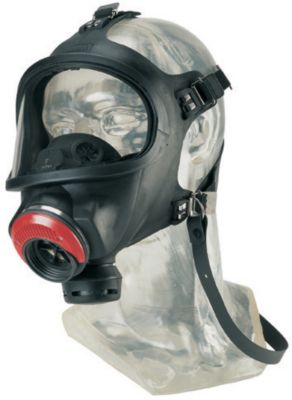 3S Positive Pressure Full-Face Masks
With more than five million units sold, the upgraded 3S Full-Facepiece Respirator offers safety, comfort and durability. The face blank is made of a softer rubber compound (and also yellow silicone in another option) and has a wide sealing frame and deeper chin stop for a snug, comfortable fit. The lens is made of impact-resistant polycarbonate (and silicate-coated glass and Triplex glass in other options) and offers a wide field of vision for excellent viewing. The harness allows for quick donning and removal and achieves a pressure-free fit in combination with a protective helmet. The inner mask allows for optimal air flow and eliminates lens fogging. The mask comes in more than 50 different versions, allowing users to find the perfect mask.
RIGHT Reusable Plugs
The comfortable, effective RIGHT Reusable Ear Plugs can be used repeatedly and are available in banded and non-banded versions. Storage box included.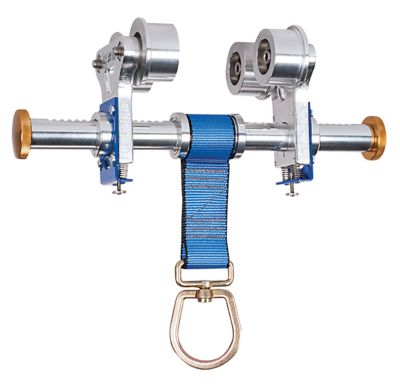 Beam Trolley
The Beam Trolley is a moveable anchorage connector designed to support either personnel or material. Trolley consists of a carriage with four wheels containing anti-friction bearings that are connected to aluminum housings and to a steel cross bar. Cross bar provides an anchorage point for attaching fall protection equipment. Trolley can be positioned anywhere along an overhead beam to provide mobility in a horizontal direction, and fits the support beam as specified by the user.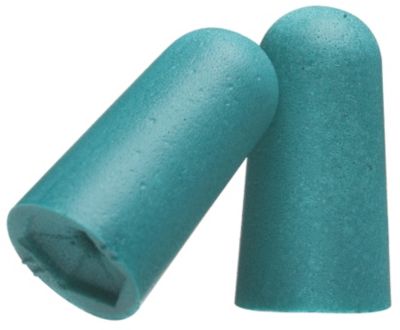 RIGHT Foam Plugs
The comfortable, effective RIGHT Foam Ear Plugs protect a user's hearing from harmful noise. Corded and uncorded versions come in small/medium and medium/large sizes.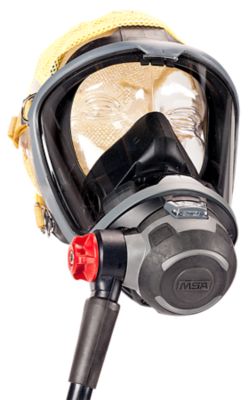 G1 Facepiece
The G1 Facepiece was designed without electronic components, to minimize weight, reduce your stress and fatigue and improve your overall performance level. This design also means that there are no electronic components on the outside of the facepiece that may result in snag and entanglement hazards. What's more, by eliminating costly electronic components, the price is reduced substantially, allowing personal-issue facepieces to be a cost effective measure. As an added bonus, the facepiece is equipped with cross-contamination prevention to reduce the spread of illness when facepieces are shared. But MSA didn't stop there. The MSA G1 SCBA is also equipped with a speaking diaphragm to increase speech clarity while off air. The new G1 Facepiece is not only lightweight and compact with overall low profile design, it's comfortable and built to last. Taking the preferred design features of the Ultra Elite Facepiece, including wide field of view and comfortable, robust seal geometry, we've taken the MSA G1 SCBA to the next level with an open port to provide low breathing resistance, both on and off air. The G1 Facepiece can help you to conserve energy for when you need it most.