Featured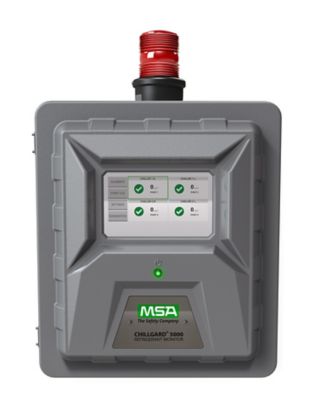 Chillgard® 5000 Refrigerant Leak Monitor
The Chillgard 5000 Refrigerant Leak Monitor provides the earliest level of detection of costly refrigerant gas leaks in mechanical equipment rooms. Sampling system with patented photoacoustic infrared (PAIR) technology detects leaks as low as 1 part per million (ppm). Intuitive, touchscreen user interface makes it easy to operate. Predictive maintenance and diagnostics keep you operational.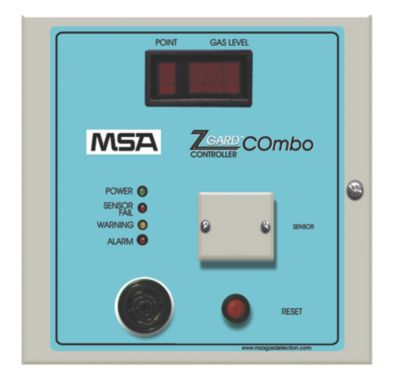 Z-Gard® COmbo Gas Monitor
A cost-efficient monitor for underground garages and ventilation control, the Z-Gard COmbo Gas Monitor uses an electrochemical sensor to detect carbon monoxide. The unit features local audio/visual alarm status indicators and it can be configured to interface with air-handling equipment to control air quality within a building. Additional remote sensors can be attached to the unit via the RS-485 network port, while a 4-20 mA output is proportional to the calibrated operating range.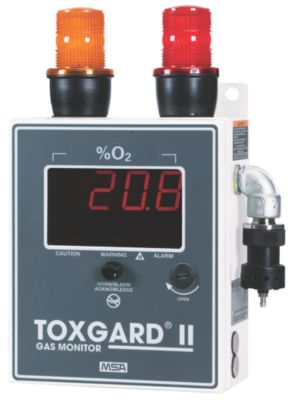 Toxgard® II Gas Monitor
Simply connect the convenient ToxGard II Gas Monitor to a power source and a remote sensor, and it's ready to detect toxic gases, combustible gases and oxygen deficiency. The indoor/outdoor unit is housed in a rugged NEMA 4X enclosure and features a large LED screen, three levels of alarm and a failsafe fault relay output.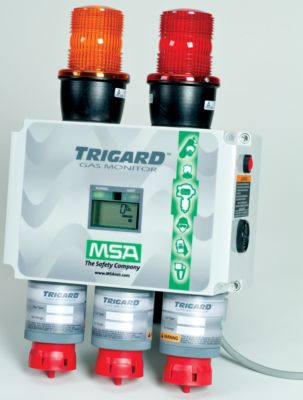 TRIGARD® Gas Monitoring System
Designed to meet a variety of demanding applications, from wastewater facilities, to light industry and commercial applications, the TRIGARD Gas Monitoring System features MSA's precision craftsmanship and detects chlorine, sulfur dioxide and other toxic and combustible gases. The adjustable-range unit also detects oxygen deficiency and enrichment. AC or DC powered, the system features a highly visible LCD screen and simple push-button calibration. Boasting sturdy NEMA 4X design and a single board, the unit offers multiple sensor mounting options. Our patented sensor disconnect-underpower feature allows all sensors to be replaced in hazardous areas without area declassification, while interchangeable smart sensors are pre-calibrated for installation right out of the box.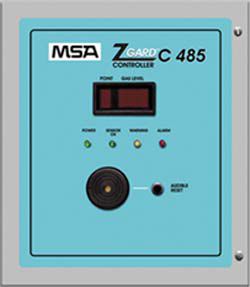 Z-Gard® C 485 Controller
For wide-ranging gas-monitoring needs, the economical Z-Gard C 485 Controllers are up to the task. The controllers connect with a wide array of MSA Z-Gard S Sensors, with controller models accepting up to 24 sensors. Relay outputs indicate warning, alarm or sensor fail for each zone, and units are available with one or two zones. A large LED readout displays the active channel and the corresponding sensor gas level.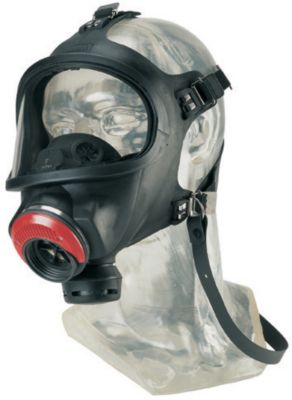 3S Positive Pressure Full-Face Masks
With more than five million units sold, the upgraded 3S Full-Facepiece Respirator offers safety, comfort and durability. The face blank is made of a softer rubber compound (and also yellow silicone in another option) and has a wide sealing frame and deeper chin stop for a snug, comfortable fit. The lens is made of impact-resistant polycarbonate (and silicate-coated glass and Triplex glass in other options) and offers a wide field of vision for excellent viewing. The harness allows for quick donning and removal and achieves a pressure-free fit in combination with a protective helmet. The inner mask allows for optimal air flow and eliminates lens fogging. The mask comes in more than 50 different versions, allowing users to find the perfect mask.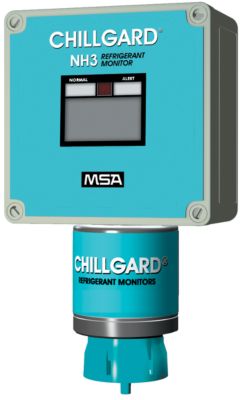 Chillgard® NH3 Gas Monitor
The Chillgard NH3 Gas Monitor is the economical choice for fast, reliable detection of parts-per-million (ppm) levels of ammonia, down to -40°C. Capable of measuring a 10 ppm leak, with full-range scale of 0-1000 ppm.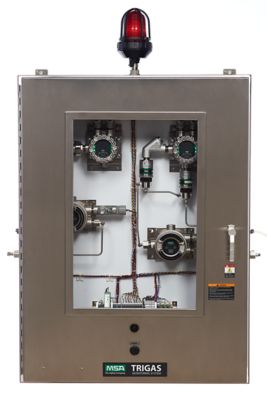 TriGas Monitoring System
The TriGas Monitoring System consists of up to three sensors with Ultima® X3 Technology's digital communications with on-board LEDs and relays to provide local alarms. This TriGas system offers  interchangeable smart sensors, internal DC-powered sample-draw pump and a hydrophobic end-of-line filter that makes it  ideal for areas of wastewater treatment plants that are subject to flooding (such as wet wells).
Discontinued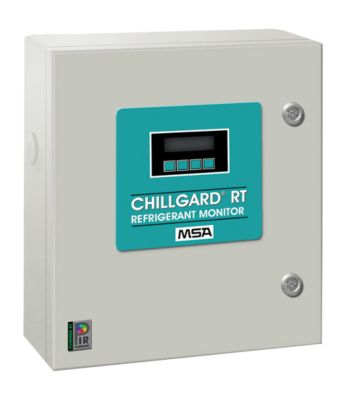 Chillgard® RT Refrigerant Monitor
Capable of detecting refrigerant gas down to 1ppm, the Chillgard RT Refrigerant Monitor is purpose-built to monitor up to eight remote areas — and is completely configurable to detect either a specific refrigerant or group of refrigerant gases. The Chillgard 5000 is the replacement for the Chillgard RT. See how easy it is to upgrade here.