Featured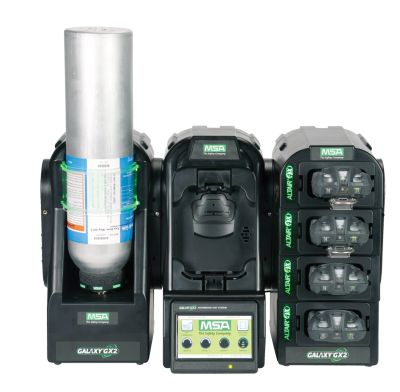 GALAXY® GX2 Automated Test System
Simplicity counts with the MSA GALAXY® GX2 Automated Test System for advanced safety management and effortless operation. The GALAXY GX2 Automated Test System provides simple, intelligent testing and calibration of MSA ALTAIR® and ALTAIR PRO Single-Gas Detectors and ALTAIR 4X and ALTAIR 5X Multigas Detectors. Easy-to-use automated test stand offers high performance as either stand-alone unit or integrated portable detector management system, enabling total data access and control of the MSA ALTAIR family Gas Detector fleet. New MSA Link™ Pro Software for proactive safety management; gas exposure email alerts, direct data input, live filtering, test and exposure queries, collecting and printing reports.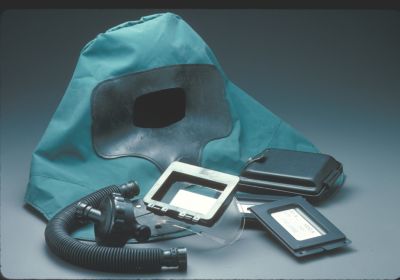 Abrasi-Blast™ Supplied Air Respirator
This supplied-air respirator provides respiratory and upper body protection for personnel engaged in abrasive blasting. Includes hood, face piece with lens housing, breathing tube, lens cartridge, flow-control device, air-supply hose, and support belts. Ideal for a range of applications including blasting operations.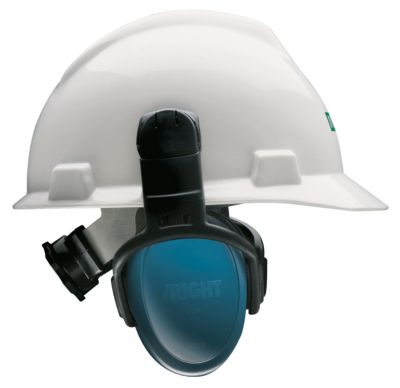 left/RIGHT™ Cap-Mounted, Passive
The MSA left/RIGHT™ Ear Muffs have dedicated right and left ear cups that are designed to fit ears of all shapes and sizes which offers increased comfort and protection.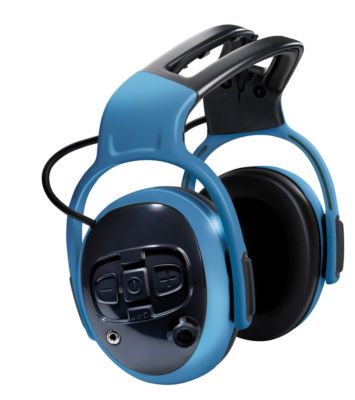 left/RIGHT™ CutOff Pro
The level-dependent left/RIGHT CutOff Pro ear muffs allow a user to engage in clear verbal communication while still hearing warning signals, alarms and other important sounds. The unit uses its electronic system to amplify a weak signal, and also features an AUX input for connection to MP3 or com radio. The thinner, flexible headband and left/right designation ensure a tight seal.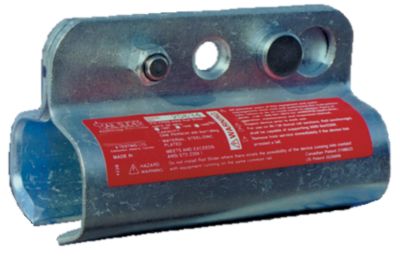 Rail-Slider Anchorage Connector
This device is easily and quickly installed anywhere along an approved anchorage (rail). The Rail Slider™ Anchorage Connector will move along the rail, pulled by the worker's lanyard/harness. No unhooking and re-hooking of the lanyard is required when changing work locations. The rail slider consists of a pair of rail profile plates, which interlock via a set of receiving bolts. A lanyard is attached to an approved carabiner securing the profile plates to the crown of the rail.