Featured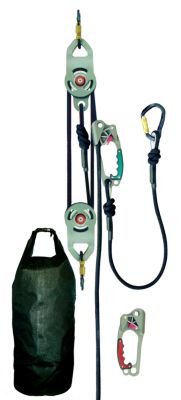 Rescue Utility System
The Rescue Utility System is primarily used for raising and lowering people or equipment in rescue and industrial work access and ideal for confined space applications. A 4:1 rescue pulley system Pulleys are equipped with a built-in anti-reversing lock. Offers rapid deployment, is virtually maintenance free, and is rated for two-person load.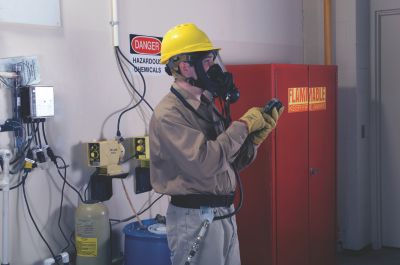 PremAire® Cadet Supplied Air Respirator
Get air on demand with this high-performance, Type C, supplied-air respirator. Mask-mounted regulator responds quickly to changing breathing requirements. Maintains a slight positive pressure to prevent contaminants from invading the face piece. Ideal for chemical and petrochemical processing, municipal utilities, and asbestos and lead paint abatement, as well as non-IDLH environments such as pharmaceutical applications and hazardous materials clean up. Available as a basic supplied air device or as a combination air-line/air-purifying respirator.
PremAire® Supplied Air Respirator System
This full-face, pressure-demand, Type-C supplied-air respirator features a patented waist-mounted manifold for incredible flexibility. Can be converted from a supplied-air device to an air-purifying system. Dual-supply option lets users connect from one pressurized continuous air source to another—without losing continuity of airflow. The vortex tube option delivers whole-body temperature control for added comfort.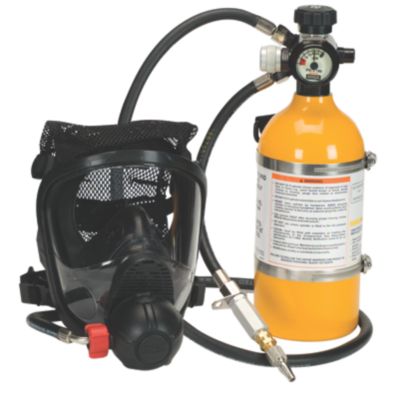 PremAire® Cadet Escape Respirator
This combination supplied-air respirator with SCBA is designed especially for escape. Versatile, comfortable and affordable, it features a single-assembly first-stage regulator and cylinder valve. Small in size and profile, this one is ideal for working in tight places.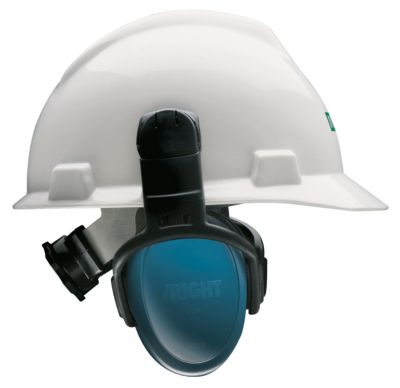 left/RIGHT™ Cap-Mounted, Passive
The MSA left/RIGHT™ Ear Muffs have dedicated right and left ear cups that are designed to fit ears of all shapes and sizes which offers increased comfort and protection.
RIGHT Reusable Plugs
The comfortable, effective RIGHT Reusable Ear Plugs can be used repeatedly and are available in banded and non-banded versions. Storage box included.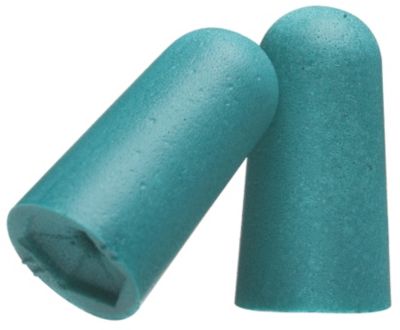 RIGHT Foam Plugs
The comfortable, effective RIGHT Foam Ear Plugs protect a user's hearing from harmful noise. Corded and uncorded versions come in small/medium and medium/large sizes.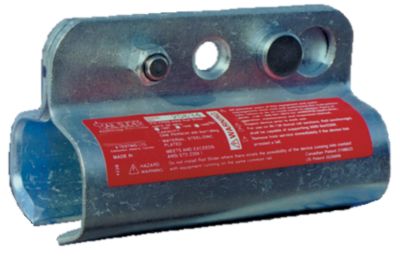 Rail-Slider Anchorage Connector
This device is easily and quickly installed anywhere along an approved anchorage (rail). The Rail Slider™ Anchorage Connector will move along the rail, pulled by the worker's lanyard/harness. No unhooking and re-hooking of the lanyard is required when changing work locations. The rail slider consists of a pair of rail profile plates, which interlock via a set of receiving bolts. A lanyard is attached to an approved carabiner securing the profile plates to the crown of the rail.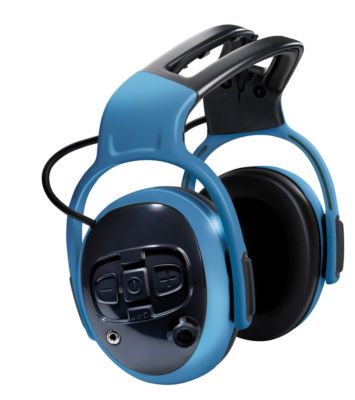 left/RIGHT™ CutOff Pro
The level-dependent left/RIGHT CutOff Pro ear muffs allow a user to engage in clear verbal communication while still hearing warning signals, alarms and other important sounds. The unit uses its electronic system to amplify a weak signal, and also features an AUX input for connection to MP3 or com radio. The thinner, flexible headband and left/right designation ensure a tight seal.