Featured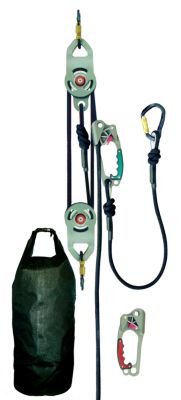 Rescue Utility System
The Rescue Utility System is primarily used for raising and lowering people or equipment in rescue and industrial work access and ideal for confined space applications. A 4:1 rescue pulley system Pulleys are equipped with a built-in anti-reversing lock. Offers rapid deployment, is virtually maintenance free, and is rated for two-person load.
Featured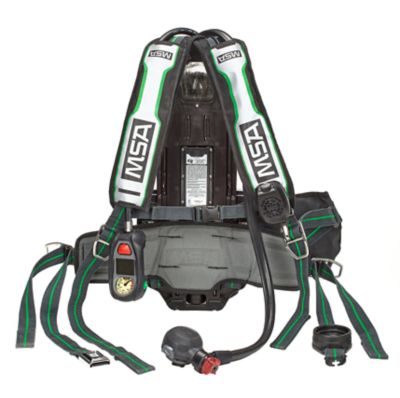 MSA G1 SCBA
The G1 SCBA offers integrated and enhanced solutions to exceed your needs today as well as years into the future. MSA's long-standing commitment to the fire service industry began nearly 100 years ago. Our goal is to provide dependable, high-quality products, instruments and service that will help to ensure a safe return home. MSA's extensive knowledge and expertise has helped to harness new technologies to produce exceptional protective equipment.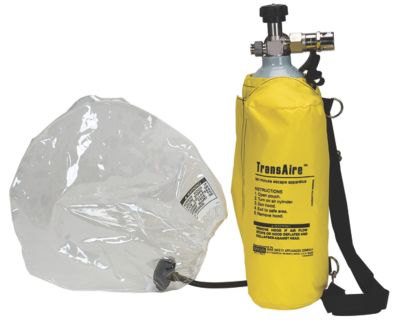 TransAire® 5 and TransAire® 10 Escape Respirator
These self-contained devices help personnel escape dangerous and deadly atmospheres, including those with high concentrations of toxic gases or vapors or oxygen deficiency. Low profile, lightweight, and easy to carry, these escape respirators feature one-control operation for a swift exit.
left/RIGHT™ Headband Earmuff
The MSA left/RIGHT™ Ear Muffs have dedicated right and left ear cups that are designed to fit ears of all shapes and sizes which offers increased comfort and protection. The headband's breakthrough design simulates the head's curves to provide a comfortable and stable fit, balancing muffs with ear cup angle.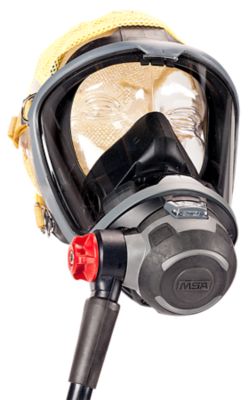 G1 Facepiece
The G1 Facepiece was designed without electronic components, to minimize weight, reduce your stress and fatigue and improve your overall performance level. This design also means that there are no electronic components on the outside of the facepiece that may result in snag and entanglement hazards. What's more, by eliminating costly electronic components, the price is reduced substantially, allowing personal-issue facepieces to be a cost effective measure. As an added bonus, the facepiece is equipped with cross-contamination prevention to reduce the spread of illness when facepieces are shared. But MSA didn't stop there. The MSA G1 SCBA is also equipped with a speaking diaphragm to increase speech clarity while off air. The new G1 Facepiece is not only lightweight and compact with overall low profile design, it's comfortable and built to last. Taking the preferred design features of the Ultra Elite Facepiece, including wide field of view and comfortable, robust seal geometry, we've taken the MSA G1 SCBA to the next level with an open port to provide low breathing resistance, both on and off air. The G1 Facepiece can help you to conserve energy for when you need it most.