Featured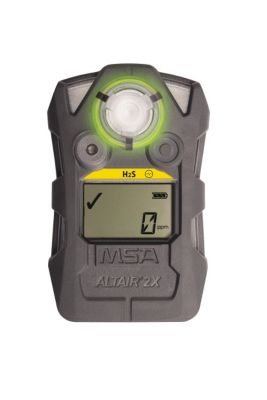 ALTAIR® 2X Gas Detector
 All ALTAIR 2X Gas Detectors * Incorporate proven XCell® sensor technology * Enhance worker safety, compliance and traceability * Minimize cost of ownership * Demonstrate rugged durability  Product Options * ALTAIR 2XP Gas Detector with XCell Pulse Technology: H2S  - * Features the first stand-alone bump test, which eliminates the need for bottled gas! * Bump test anytime, anywhere * Based on proven science and patented sensor capabilities * ALTAIR 2XP Gas Detector with XCell Pulse Technology: H2S * ALTAIR 2X Gas Detectors: CO, CO-HC (High Concentration), CO-H2 (Hydrogen Resistant), H2S-LC, SO2, NO2, NH3 and Cl2 * ALTAIR 2XT Two-Tox Gas Detector: CO/H2S, CO-H2/H2S, CO/H2S-LC, CO/NO2 and SO2/H2S-LC
Featured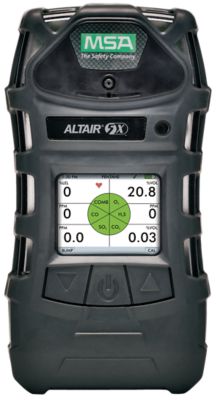 ALTAIR® 5X Multigas Detector
The ALTAIR 5X Gas Detector is capable of measuring up to 6 gases simultaneously and is now available with integrated PID sensor for VOC detection. Driven by advanced MSA XCell® Sensor Technology,  the ALTAIR 5X Gas Detector delivers  faster response time, better stability, accuracy, longer service life, and cost savings over the life of the instrument.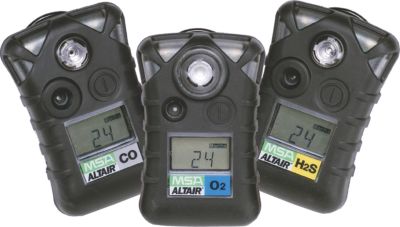 ALTAIR® Single-Gas Detector
Designed for superior lifespan—patented sensors operate for over two years—and high performance, the ALTAIR Single-Gas Detector is the smart choice for market-leading, cost-effective gas monitors. Features sensor options for carbon monoxide, hydrogen sulfide, and oxygen coupled with LED/audible/vibrating alarms. Superior dust/water protection, high RFI resistance, and one-button operation provide heightened safety, plus increased durability and ease-of-use.
ALTAIR® Pro Single-Gas Detector
Based on the industry-standard ALTAIR Single-Gas Detector—but with added features and functionality—ALTAIR Pro toxic gas and oxygen detectors combine reliable detection and LED/audible/flashing/vibrating alarms with clear, backlit LCD displays. Electrochemical sensors measure concentrations of toxic gas (chlorine dioxide, hydrogen cyanide and phosphine) or percent oxygen. Purpose-built for superior dust and water protection, excellent impact resistance and excellent RFI performance.
Featured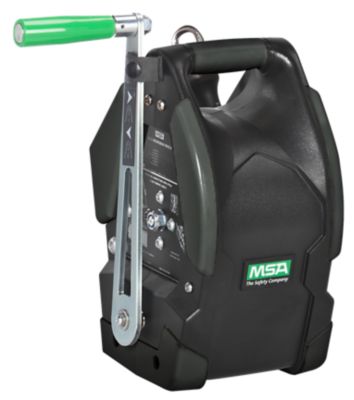 Personnel/Material Hoists
The new MSA Workman Winch is rugged, versatile and economical for lifting, lowering and positioning personnel and materials within confined space applications. Designed for maximum 400-lb (182 kg) workload for personnel and 620-lb (282 kg) for materials, the Workman Winch is built with tough thermoplastic housing to ensure high performance within the harshest environments. Winch offers integral, ergonomic carrying grip and unique, foldable handle for simple storage. Patent-pending bracket design allows for easy, rapid assembly.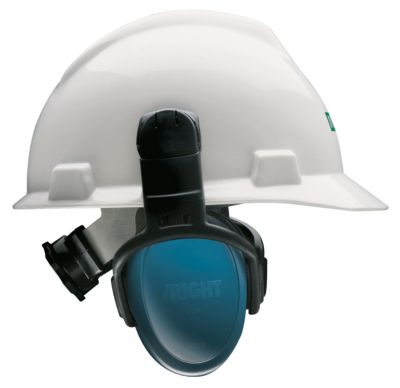 left/RIGHT™ Cap-Mounted, Passive
The MSA left/RIGHT™ Ear Muffs have dedicated right and left ear cups that are designed to fit ears of all shapes and sizes which offers increased comfort and protection.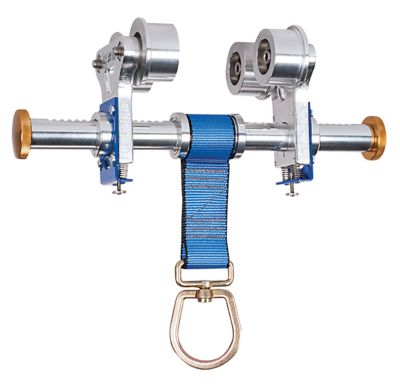 Beam Trolley
The Beam Trolley is a moveable anchorage connector designed to support either personnel or material. Trolley consists of a carriage with four wheels containing anti-friction bearings that are connected to aluminum housings and to a steel cross bar. Cross bar provides an anchorage point for attaching fall protection equipment. Trolley can be positioned anywhere along an overhead beam to provide mobility in a horizontal direction, and fits the support beam as specified by the user.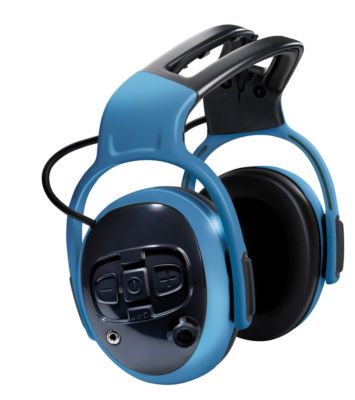 left/RIGHT™ CutOff Pro
The level-dependent left/RIGHT CutOff Pro ear muffs allow a user to engage in clear verbal communication while still hearing warning signals, alarms and other important sounds. The unit uses its electronic system to amplify a weak signal, and also features an AUX input for connection to MP3 or com radio. The thinner, flexible headband and left/right designation ensure a tight seal.