Featured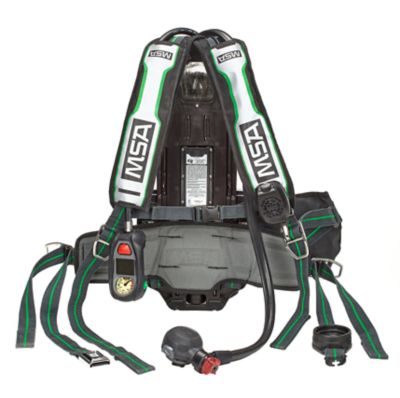 MSA G1 SCBA
The G1 SCBA offers integrated and enhanced solutions to exceed your needs today as well as years into the future. MSA's long-standing commitment to the fire service industry began nearly 100 years ago. Our goal is to provide dependable, high-quality products, instruments and service that will help to ensure a safe return home. MSA's extensive knowledge and expertise has helped to harness new technologies to produce exceptional protective equipment.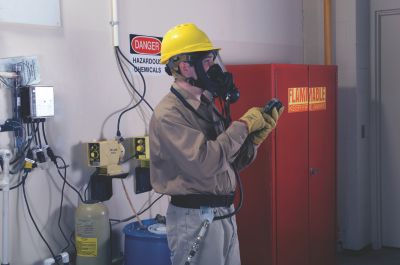 PremAire® Cadet Supplied Air Respirator
Get air on demand with this high-performance, Type C, supplied-air respirator. Mask-mounted regulator responds quickly to changing breathing requirements. Maintains a slight positive pressure to prevent contaminants from invading the face piece. Ideal for chemical and petrochemical processing, municipal utilities, and asbestos and lead paint abatement, as well as non-IDLH environments such as pharmaceutical applications and hazardous materials clean up. Available as a basic supplied air device or as a combination air-line/air-purifying respirator.
PremAire® Supplied Air Respirator System
This full-face, pressure-demand, Type-C supplied-air respirator features a patented waist-mounted manifold for incredible flexibility. Can be converted from a supplied-air device to an air-purifying system. Dual-supply option lets users connect from one pressurized continuous air source to another—without losing continuity of airflow. The vortex tube option delivers whole-body temperature control for added comfort.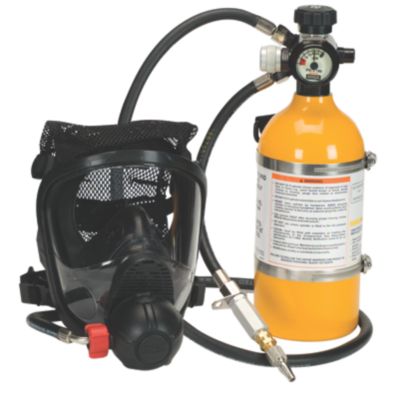 PremAire® Cadet Escape Respirator
This combination supplied-air respirator with SCBA is designed especially for escape. Versatile, comfortable and affordable, it features a single-assembly first-stage regulator and cylinder valve. Small in size and profile, this one is ideal for working in tight places.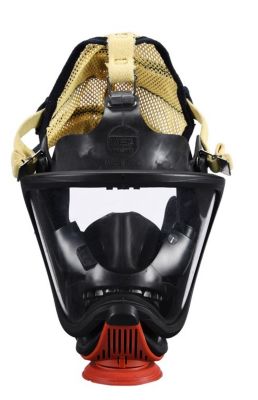 Ultra Elite® Positive Pressure Full-Face Masks
Combining state-of-the-art features with MSA's precision engineering, the Ultra Elite full-face mask is our top model in this range. The ergonomic design makes this a comfortable unit, while the 5-point harness makes it easy to put it on or take it off. The distortion-free coated lens provides a wide field of vision, while the unique airflow prevents lens misting. The face blank has a single-sealing flange and comes in rubber or silicone, while the speech diaphragm makes communication easy to discern. The model has more than 40 different versions, making it the perfect mask for many different applications.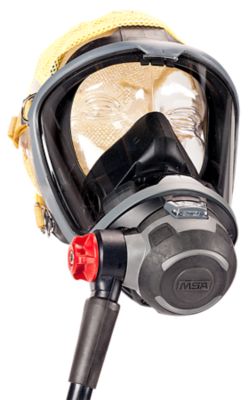 G1 Facepiece
The G1 Facepiece was designed without electronic components, to minimize weight, reduce your stress and fatigue and improve your overall performance level. This design also means that there are no electronic components on the outside of the facepiece that may result in snag and entanglement hazards. What's more, by eliminating costly electronic components, the price is reduced substantially, allowing personal-issue facepieces to be a cost effective measure. As an added bonus, the facepiece is equipped with cross-contamination prevention to reduce the spread of illness when facepieces are shared. But MSA didn't stop there. The MSA G1 SCBA is also equipped with a speaking diaphragm to increase speech clarity while off air. The new G1 Facepiece is not only lightweight and compact with overall low profile design, it's comfortable and built to last. Taking the preferred design features of the Ultra Elite Facepiece, including wide field of view and comfortable, robust seal geometry, we've taken the MSA G1 SCBA to the next level with an open port to provide low breathing resistance, both on and off air. The G1 Facepiece can help you to conserve energy for when you need it most.